Apple's HomePod Available February 9 for $350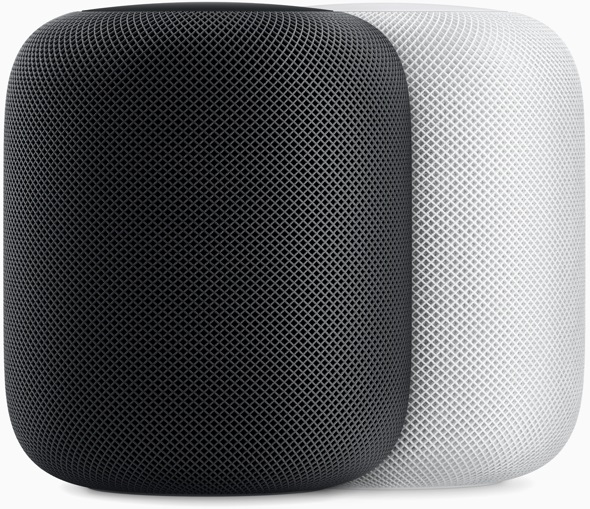 Pre-orders available from this Friday.
Star of Apple's summer 2017 event, the HomePod smart speaker will finally arrive next month, hitting Apple stores on February 9th. It will also be available for pre-order this Friday, retailing at $350.
Coming in at 7" high, the HomePod is powered by the A8 chip which also powered the older iPhone. This is Apple's attempt to compete with other established smart speakers like the Google Home and Amazon Alexa, as well as other smart speakers from Sonos. The speakers six internal microphones will respond to commands using "Hey Siri," and is able to recognize your voice even if it's blasting music at the time.
Like Amazon and Google, Apple promises that the speaker's 'always-on' function only listens out for key words to activate, and that all information is encrypted while transported to Apple's servers, only using "an anonymous Siri identifier." The more privacy the better, but the paranoid already have plenty of microphones to worry about anyway.