Text conversations via Messages in iCloud finally cleaned up with iOS 11.4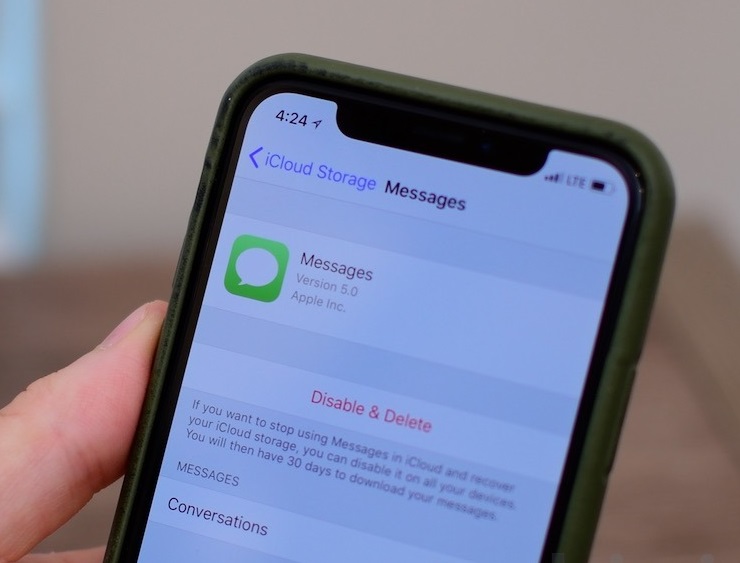 Back at its WWDC event in 2017, Apple first announce its move of iMessage into the iCloud storage system. All your messages now sync to iCloud, syncing your messages across all enabled devices including iPads, iPhones, Macs and Apple Watches. Prior to this new feature, keeping track of conversations across all your devices was a wreck. You'd find yourself filling up your storage by saving conversations (especially those with photos & videos attached), and without syncing, you would have various versions of the same conversation on multiple devices.
With the rollout of iOS 11.4 to iPhone users though, the Messages in iCloud feature is included in that release. Originally this feature appeared in the iOS 11 beta, then showing up again in the 11.3 beta, before finally rolling out to customers in this release.
iCloud will now store the entirety of an iMessage conversation, allowing you to search through to find something specific, even if no longer present on your device. Furthermore, a message deleted on your phone will also disappear from your Mac or iPad.
Adding an extra layer of security, the messages in iCloud are encrypted, and will require a key specific to the original device that sent the messages.
There's always a downside of course, and this is Apple's outdated iCloud pricing structure. Free iCloud users are limited to a pathetic 5GB of storage – unchanged since 2014. Jumps up to 50GB will cost $0.99 monthly, 200GB for $2.99, and 2TB at $9.99. This pricing will also vary depending on your country. When multimedia is involved, your text conversations alone can rack up gigabytes of storage.
Currently, Apple is offering a free month of iCloud Premium, which allows up to 2TB storage at $10 monthly. Once the trial is over, be warned, the subscription will auto-renew and you'll be paying every month.
To enable the new feature, navigate to your iCloud settings and turn on the Messages switch. Just be aware that it will take up storage space, especially if you don't find yourself deleting texts.
Other features of iOS 11.4:
AirPlay 2 allows multi-room audio streaming via the HomePod smart speaker.
Airplay 2 provides a bigger buffer when audio streaming (temporary internet disconnects won't stall songs)
USB Restricted mode requires you to unlock phone via passcode/biometrics every 7 days, otherwise plugging in your phone via cable won't give your computer access, instead simply charging it. A handy feature to fend off would-be hackers.